Ask the Attorney: phone panel answers your questions Tues. Nov 7th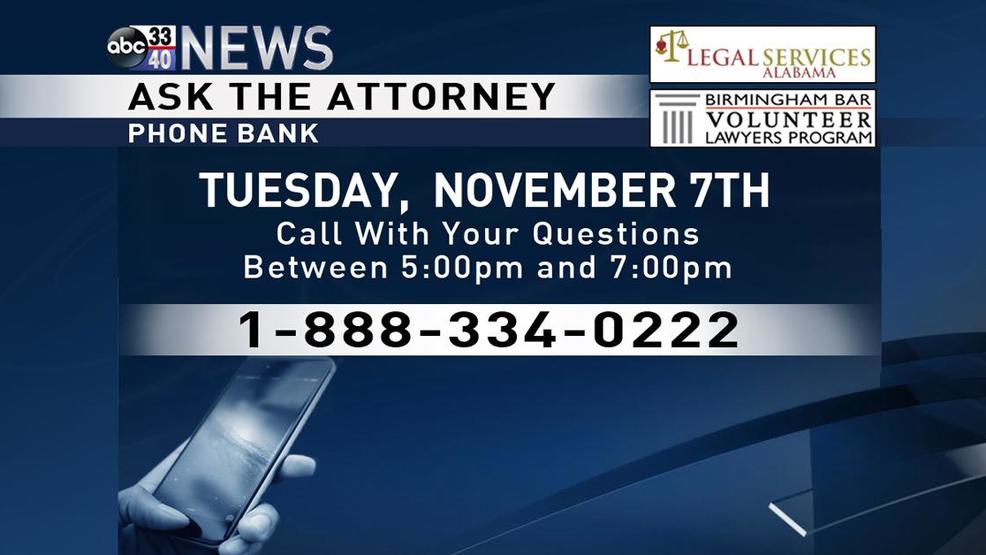 Don't miss the chance to "Ask the Attorney." ABC3340 will have a panel of lawyers in our studios from Legal Services of Alabama and Birmingham Bar Volunteer Lawyers Program to help you with legal issues. The phone lines are open from 5pm-7pm Tuesday, Nov. 7th.
They will answer questions on topics such as landlord/tenant disputes, credit issues and bankruptcy. We will also be taking questions through our facebook page.
The number to call is 1-888-334-0222.
Unmute